YASSER S. DAHLAWI
Chief Executive Officer
Mr. Yasser Dahlawi brings unique experience in counselling enterprises and executive teams as they embark on journeys to Sharia compliant markets. In his 25 years work experience Yasser has advised clients in a range of industries – including Islamic banking, Islamic Insurance, Real Estate and Private Equity – but his primary area of work involves assisting the financial sector develop and establish Sharia compliant businesses. He has been involved in multiple study/project mandates such as exploring customer's inputs and managing Sharia compatible financial products.
In his current role as CEO, Yasser spends more than half of his time working with clients directly. Yasser serves as a leader of both client satisfaction and best organization practices. As a Certified Sharia Advisor & Auditor (CSAA) and holder of MBA (The University of Hull, UK) he remains passionate in providing "world-changing" service to accelerate the development of Sharia compliant markets.
MANSOOR M. AHMED
General Manager
Mansoor has worked over thirteen years in Islamic advisory services in segments like Islamic Banking, Takaful and Capital Markets. He has developed a large number of relationships with Islamic and conventional global financial institutions and has led a broad range of engagements in the US, Europe and GCC focused on alternative investments, Islamic ETF, green energy and Sharia compliant equity funds.
His experience spans corporate growth strategy, research, business & organization development and performance transformation. He works with the CEO to strengthen operational performance, effective interactive engagement and client satisfaction.
At the same time, Mansoor works hand in hand with clients executive teams to strengthen scholarly engagement, product approval turnover and deepening collaboration across businesses. Mansoor regularly hosts SRB roundtables on leadership and change management.
He holds MBA in International Business (UK), PGD (Associate Fellowship, UK) in "Islamic Banking & Insurance", and "ICBR" from Global Association of Risk Professional (USA). He has written several papers including a report titled "Sharia Review – The Need for Independent Observance". His other works include "Is Islamic Banking Really a Mirage", and "Unraveling the theory of Interest – The Great Biases".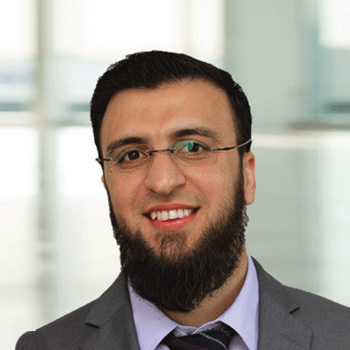 RAAFAT M. ALSHALABI
Sharia Review & Audit Manager, Asset Management Division
Raa'fat brings clients a unique customized Sharia audit perspective. He has addressed various, Islamic banks, financial institutes and Islamic insurance firms on Sharia deficiencies and gaps in processes and Sharia controls. He continuously helps organizations understand misalignments and possible development opportunities within their Sharia compliance function in light of AAOIFI practices. He leads multiple SRB Sharia audit programs, evaluating actual compliance applications pertinent to Sharia criterions & codifying autonomous reports.
Raafat is a Certified Sharia Advisor and Auditor (CSAA). He holds Bachelors Honours in Sharia & Law from Al Azhar University with specialization in civil, commercial and corporate law. He procured his specialization in Maliki Fiqh & is also a student of the renowned Mufti Sheikh Ali Jumma (Egypt) & other reputable scholar such as Syed Ebrahim Al Khalifa Al Ahsai (KSA), & Sheikh Dr. Najji Al Arabi (Bahrain).
MOHAMMAD E. ALKOOHEJI
Sharia Review & Audit Manager, Financing Division
Mohamed Ebrahim holds Bachelor's in Sharia and Law from University of Al- Azhar and is currently pursuing his Masters in Islamic studies from Al Imam Al Aozai'I University (Lebanon). He is an occasional lecturer on Shafi Fiqh& is also a student of the renowned Mufti Sheikh Ali Jumma (Egypt) & other reputable scholar such as Syed Ebrahim Al Khalifa Al Ahsai (KSA), & Sheikh Dr. Najji Al Arabi (Bahrain).
He draws his major experience in law from his previous position as a Committees Affairs Coordinator Specialist between the Legislative & Executive authority of Kingdom of Bahrain acting as the primary channel of communication at Ministry of Shura Council & Representative Council Affairs (Legislative authority) his role was to assist, revise and represent their decision & approval programs while arranging for ongoing meetings between the two authorities; documenting records, tracking recommendations made and overseeing concerns. As a Sharia Review & Audit Manager he oversees the Sharia compliance affairs of more than 30% of the Financing Companies licensed by Saudi Central Bank (SAMA). Apart from managing all Sharia related queries, audit tasks & assignments, he works as an internal resource with clients' for product queries and certification or related structuring issues and directing it to appropriate scholarly existing channels for investigation and resolution.
SALEH AHMED
Sharia Review & Audit Manager, Insurance Division
Saleh Ahmed is part of the leadership team for Sharia Review and Consultation practice.
Joining Shariyah Review Bureau in 2016, he has been working with Sharia scholars along all steps of the value-chain involved in the Sharia certification process, with a strong focus on new Islamic product development and structuring topics for Cooperative Insurance & Takaful. In his new position as Sharia Review and Audit Manager he leads large-scale insurance projects at both the review and Sharia audit level for our cooperative insurance and takaful clients. Outside the Kingdom of Saudi Arabia, Ahmed supervises and audits clients from insurance and takaful sectors in the Kingdom of Bahrain and Qatar.
In his client work, Saleh's functional expertise centers around review, structuring and product development. Although traditional consultancy also remains important to him, Saleh spends an increasing share of his time helping insurance companies navigate new product design challenges from a Sharia perspective.
He completed his BS in Usul-aldeen & Comparative Religion from International Islamic University Malaysia and also attained his Certified Sharia Adviser and Auditor (CSAA) from AAOIFI.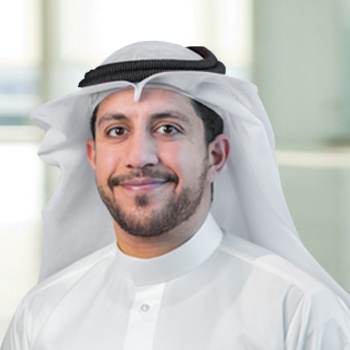 AMMAR AL ABBASI
Sharia Review & Audit Manager, Banking Division
Ammar Al Abbasi is the Sharia Review and Audit Manager responsible for the Islamic banking division of Shariyah Review Bureau. Under his current role he serves clients in a cluster of related segments that includes retail, corporate and wholesale banking. Ammar brings expertise in large-scale Shari'a audit planning so as to help clients fully realize their goals and Sharia compliance strategy. His expertise also includes Sharia governance, Sharia controls, banking products, and investment transactions. He also has significant experience working with private equity funds and financing portfolios.

He previously worked at Kaaf Humanitarian Society as the Head of Orphanage responsible for managing more than 10,000 orphans' sponsorships around the world. He received an MBA in Islamic jurisprudence and its principles with distinction from the University of Sharjah, and his thesis was on the topic "Impact of Maqasid Al-Sharia in the Interpretation of Sacred texts."
OMAR ABDULAZIZ AHMED AL- QADHI
Sharia Review & Audit Manager, Fintech Division
Omar serves the Sharia supervisory review and audit function for the banking sector. Under his current role he supervises clients in a cluster of related segments including retail, corporate and wholesale banking practices.
He co-leads the external Sharia audit (IESCA) engagements for banks in the Kingdom of Bahrain auditing their products, Islamic financial governance, Sharia controls and treasury management in light of Sharia criterions. In his position he also plays a considerable role in solving bank's toughest non-compliance problems in light of Sharia precepts. His Sharia audit programs also deliver insights that diagnose clients' Sharia non-compliance trajectories and inform reporting lines of non-congruent practices and how to manage them. Prior to joining Shariyah Review Bureau in 2019, he interned at Al Salam Bank, focusing primarily on Islamic banking product reviews and supervision. Within the retail banking space at Al Salam Bank, Omar has honed expertise in property financing, bancatakful, Wakala saving scheme, among other verticals.
Omar earned an MBA in Comparative Jurisprudence and Law, obtaining First Class honor from Higher Judicial Institute – Al-Imam Mohammed Bin Saud Islamic University. He also earned a Executive MBA in Islamic Finance from Golden Trust Training Institute (CIBAFI).
SHEIKH MUHAMMAD AHMAD
Sharia Advisor
Originally from Germany, Sheikh Muhammad Ahmad Al Sultan has over 9 years of experience as a Sharia consultant and academic in various parts of Islamic finance. He is part of the dynamic team leading SRB's knowledge in Islamic Law and Fiqh (jurisprudence). As an internal Sharia resource he helps major corporate firms and organizations optimize their structures and systems in alignment with Sharia.
His experience ranges from redesigning conventional products, organizational structures of funds, in the banking, insurance and private equity sector while ensuring speedy product approvals and customizing unique, practical and functional solutions in Fatwa administration. Sheikh Muhammad helps clients revise their product planning, structures and procedural-systems in alignment with Sharia and business priorities. He helps large organizations understand and manage complexity in Sharia and institutional practices. He procured his Masters (A'alamiyah) in Fiqh and UsoolulFiqh from Jami'ah Ahsan UlUloom and procured Bachelors in Islamic sciences from Jamia Dar-ul-Uloom; an institute orchestrated under the supervision of the world renown Mufti Muhammad TaqiUsmani.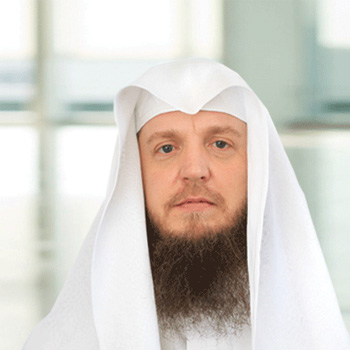 MUFTI FARAZ ADAM
Sharia Advisor
Mufti Faraz Adam has spent almost a decade studying Islamic law. He completed a six-year Alimiyyah programme in the UK after which he went on to complete the Iftaa course in South Africa. Mufti Faraz holds a Master's Degree in Islamic Finance, Banking and Management at Newman University, UK in 2017. Furthermore, he has attained various industry qualifications in Islamic Finance.
Mufti Faraz has been active in Shariah advisory for a number of years and has written over 5,000 answers with a large proportion regarding Islamic finance. In 2016, he joined National Zakat Foundation in UK where he currently serves as a full-time Zakat advisor and researcher. In 2017, he launched Amanah Finance Consultancy as a Shariah consultancy platform. Mufti Faraz Adam currently serves as a Shariah advisor to several organisations and financial institutions across the world.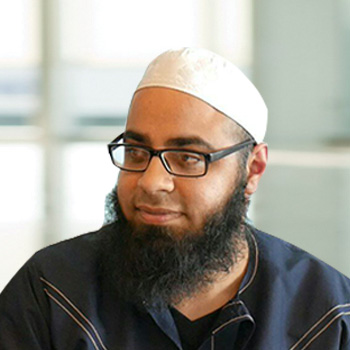 AHMAD ABDUR-RAHEEM SABREE
Sharia Auditor
Ahmad Sabree is the Sharia Auditor of Islamic Investment, Asset Management and Fintech clients of Shariyah Review Bureau. He oversees the Sharia audits of businesses from these sectors in Saudi Arabia, Bahrain, Dubai, Oman, US and Cameroon. American by nationality, he speaks, fluent Arabic, and basic Bahasa Melayu and Bahasa Indonesia.
Ahmad is very passionate about using technology to leapfrog Islamic P2P platforms. Prior to joining Shariyah Review Bureau he led EthisCrowd, the property crowdfunding Islamic platform since 2016 reviewing, building and developing its offerings across Malaysia, Singapore and Indonesia. He played a very active role in supervising contractual affairs and financial inclusion, leveraging his cross-industry expertise. Ahmad has deep experience in driving P2P and Profit Sharing crowdfunding contracts including P2P product engineering and organization design. His thesis in IIUM Institute for Islamic Banking and Finance (Malaysia) also focused on Adapting Crowdfunding for SME Financing in Malaysia.
Previously, Ahmad worked in product development campaign as a Crowdfunding Campaign Consultant. He received Msc Islamic Banking and Finance from Malaysia's prestigious IIUM Institute for Islamic Banking and Finance, and B.A. with Honors in Usul Al Fiqh (Islamic Jurisprudence) with minor in Sociology.
ABDULLA JABER SALEM
Sharia Auditor
Abdulla is the Sharia auditor of Shariyah Review Bureau's Islamic Insurance practice. He joined us in 2021 and has focused his work on providing Sharia assurance to clients in the Kingdom of Saudi Arabia, Bahrain and Qatar. He has acquired experience in takaful and cooperative insurance topics across life insurance, property and health care businesses. In some of his projects, Abdulla has also helped KSA based cooperative insurance firms investments, operations, policies and business model comply with critical issues impacting Sharia compliance.
Abdulla joined SRB directly upon completing his B.Sc. in Islamic Banking and Finance from the University of Bahrain. He is also in the process of completing IFQ and Certified Shari'a Adviser and Auditor qualification (CSAA – AAOIFI). He is an enthusiast of transformations using digital solutions for insurance companies.
SHOAIB SHABBIR
Sharia Auditor
Shoaib works with Sharia audit team assisting in supervising several significant Sharia audit co-sourcing and outsourcing relationships with Islamic Banks in Bahrain. Prior to joining the Sharia audit practice, Shoaib spent two years in researching and developing new market trends with a focus on the global debt market and equity sector. Highlights of Shoaib's research experience includes IDB's companywide investments and mapping wealthiest European and Asian managers.
Between earning his Financial and Accounting program at the FTMS College, Malaysia, Shoaib took to the skies of England to obtain a European commercial airline pilot EASA license from Atlantic Flight Training. His passion for flying and deep interest in planes has also made him a thought leader at SRB in key topics such as business aviation, travel markets and plane-logistics services. To live the dream, Shoaib takes to the skies frequently at Airways Aviation.
OTHMAN KHALED ALKHAYAT
Sharia Auditor
Othman holds B.Sc. in Islamic Banking and Finance from University of Bahrain and is also a Certified Shari'a Adviser and Auditor (AAOIFI). His audit spans from startups to large financing companies regulated in KSA, Dubai, Kazakhstan and New Zealand. Recently, Othman's work has focused on helping review financing products, investments and operating model in light of Sharia.
Othman is also passionate about developing strategies and assurance programs to deliver quality Sharia audit solutions and being a catalyst for a more sustainable Sharia compliance system. Prior to joining SRB, Othman worked as an intern associate in AlQoud Enterprise.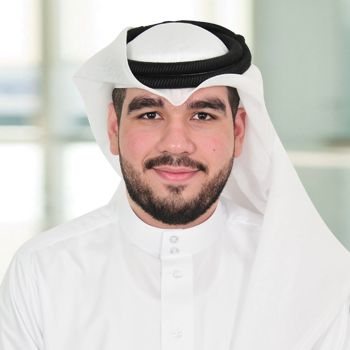 ALI AL KOOHEJI
Sharia Auditor
Ali is the Sharia auditor for the Islamic banking division of Shariyah Review Bureau.
In his current role, Ali covers Sharia audit for large corporate banking transactions and IESCA based reporting. He helps provide assistance in Sharia assurance under the external Sharia audit engagements guided by the ISAE 3000 and in accordance with the ASIFI No. 6 as endorsed by AAOIFI. Additionally, he works hand in hand with the Sharia Review and Audit Manager serving a range of national and regional Islamic banking clients across the retail, investment and wholesale sectors.
He also works in partnership with Sharia scholars (on the network of Shariyah Review Bureau) focusing on delivering long-term Sharia compliance value by supporting their GSIFI 2 (AAOIFI) oriented Sharia supervisory reviews.
During his career, Ali has interned and worked in the Kingdom of Bahrain across different sectors including real-estate, Islamic banking and industrial products.
ABDULLAH MOHAMMED
Sharia Auditor
Since joining SRB in 2015, Abdullah has focused on helping support Shariyah Review Bureau's audit services in the investment, asset management services and banking industry. Abdullah brings experience in Sharia compliance planning, as well as implementation and delivery of Sharia Audit programs both in light of SSB Governance reviews [GSIFI No. 2] and internal Sharia audits [GSIFI No. 3]. He also has experience in auditing real-estate funds, private equity management and screening of listed equities.
Abdullah's audit clients include Saudi based CMA-regulated funds and offshore funds. He has also built strong skills, including auditing retail banking products and direct control investment transactions. He is an accounting graduate of University of Bahrain.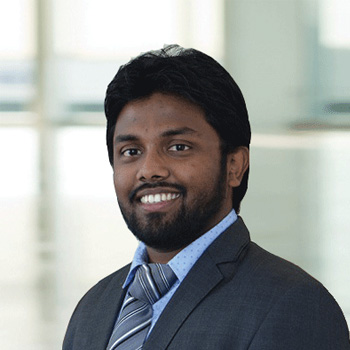 HASHIM MUNIR AHMED
Business Development & Marketing Manager
Hashim Munir heads the Business development & Marketing activities for Shariyah Review Bureau. His prime focus is to support Islamic Banks, Takaful Operators, Asset Management and Fin-techs who seek various Shariah services from Shariah Board, Product Certification to IPO Screening, External & Internal Shariah Audit services.
Prior to taking over a new and challenging role at SRB, he worked in the capacity of Commercial Manager, holding other senior management roles with-in the FMCG & Halal Food sector. He brings with him insight from the second biggest contributing component after Islamic finance to the Islamic economy. At SRB, he is involved in strengthening relationships with the Islamic Financial institutions as well as assessing new Islamic financial markets and arenas the firm can enter; he also has a special interest in the budding Crypto and Fintech sector which carries an overlap of immense potential.
Hashim is a Computer Science graduate and completed his MBA in International Business & Market Operations from University of East London, UK. Inspired by a book "An introduction to Islamic Finance" by Mufti Taqi Usmani he set forth to achieve a Master's program in Islamic Banking & Finance from Pebbles Hill University, UK.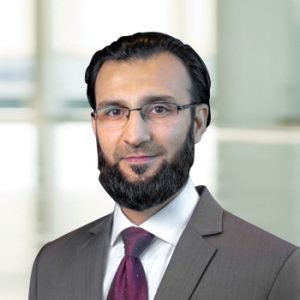 HADEEL MURAD
Business Development Manager
As Business Development Manager, Hadil Murad leads SRB's Islamic expansion growth plans and is recognized for her expertise in tapping new strategies and venues within the organization. Hadil joined SRB, after graduating from King Abdul Aziz University, Jeddah. She earned her degree in Public Administration with distinction and earned several Certificates for her marketing achievements.
Prior to joining SRB, Hadil worked at Faisal Islamic Bank managing the activities of the Ladies Branch in Jeddah and Saudi British Bank (HSBC) where she administered the customer care services. Active in Takaful and investment business affairs, she has played an active role in expanding SRB's business to the wider Islamic financial community especially in the Cooperative Insurance sector in the Kingdom of Saudi Arabia.
Hadil has contributed to a number of change management implementation and has been an active campaign leader in the business development initiatives at SRB.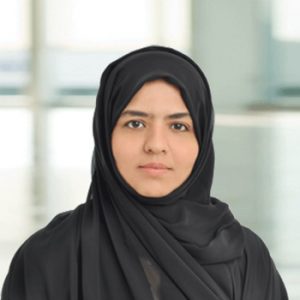 MOHAMMED TARIQ
Finance & Compliance Officer
Muhammad Tariq used to head the firm's Shari'a equities screening and IPO evaluation practice for the Middle East. He now serves as the Financial Officer and the Compliance Manager in the firm's office in Bahrain managing all financial programs, fiscal accounts and KYC/AML related functions. He leads projects on topics including compliance, non-financial risk management, governance, and control systems. He continues to develop, design and implement compliance operating models for SRB's certification and Sharia audit programs across all lines of business including banking, insurance, fintech and asset management in order to ensure SRB continues to meet Central Bank of Bahrain and applicable international regulatory requirements and industry standards; reporting of compliance and anti-money laundering risks and enhancement of compliance training frameworks.
He holds an International Diploma in Governance Risk and Compliance, BSc. in Business Administration from University of Bahrain, currently pursuing MBA Finance from University of Bahrain. He has also gained a Post Graduate Diploma in Islamic Finance from CIMA Tariq also dedicates time to social initiatives and acts as an adviser for non-profit organization and social activities.
MOHAMED FARAZ KEYATH
Principal Officer | Accounts & Screening
Faraz is a Bahrain-based Sharia screening and account officer. Since joining SRB, he has led a broad range of engagements including supervising accounting records, cash-flow control strategies, invoicing management, operational improvement, financial reporting design and strategy. He continues to work closely with the Sharia audit team to help assist in payment and income controls, engagement processes and regulatory stakeholders. Under the leadership of the Screening supervisor, Faraz also audits the practice of analyzing listed and private equities in light of Sharia. His sector screening experience spans corporate banking, investment banking, cooperative insurance, telecommunications, energy, real estate and agricultural investments.
Outside of his financial work, Faraz is actively involved in local social impact initiatives and is the Vice President for Toastmaster Club in Bahrain. In the club he pursues his mission of inspiring youngsters to become confident public speakers and strong leaders of their local communities. He has a B.Sc. in Banking and Finance from University of Bahrain. Prior to joining SRB in 2017, Faraz held an apprenticeship in KPMG.